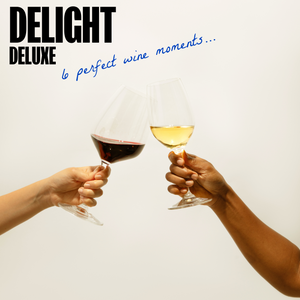 Description
In a world of beautiful wines, there's no reason to ever sip anything short of a pleasure.
Hand-selected by Sommelier Emily Pearce, each Delight Box contains 3 impeccable wine picks from venerable wine regions around the world - 2 bottles of each to enjoy, share or cellar.
The wines come with with irresistible pairings that heighten their experience for truly unforgettable wine-drinking escapades.
Details
6 bottles of wine: 2 each of 3 distinct wines
In the box: A mini magazine with tasting notes, perfect pairings, recipes + more to keep
Free shipping, right to your door
You'll be billed in advance of the next box each month
Pause or cancel at any time
Mix of red, white, and other wines from renowned regions
The occasional bonus from Coterie brand partners
For additional information on billing and other details, please see How It Works.