By Sommelier Emily Pearce
REMARKABLE
WINE MOMENTS,
DELIVERED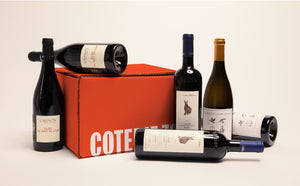 72 Perfect Picks
Imagine delicious wines delivered to your door each month, every bottle worth finishing. And not just wines in a box: We've curated the perfect way to enjoy a sip – a moment that opens up a new world of taste and pleasure for all your senses.
Discover

It's Easy to Coterie
Pick SURPRISE or DELIGHT. Every month, you get the pleasure of a special Coterie 72 delivery of 3 guaranteed delicious wines. And don't fret: you can pause or cancel at any time.
More Than a Box
In every box, there's a mini-magazine with the optimal experience – a sublime (often unexpected) pairing, recipes – so you enjoy each wine in the most inspiring of ways.

Cellar, Sip or Gift?
It's up to you how you serve up the experience: Open with friends, hold a tasting party, gift to your boss - or build up a cellar. We would uncork now, but it's up to your pleasure.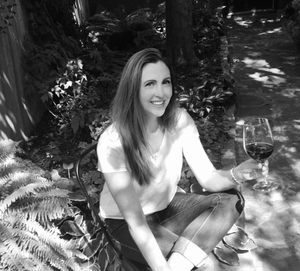 The Coterie Story
How can you resist a story that starts with a balcony, crisp Sauvignon Blanc, some creamy cheese and a dreamy sunset view after a very long day at work? Read about sommelier extraordinaire and co-founder, Emily Pearce, and the inspiration for Coterie 72.
Read More
Live your best wine life, one month at a time.