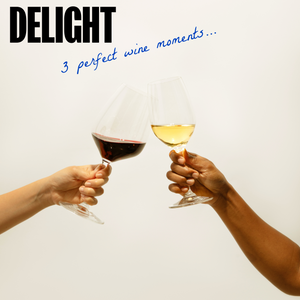 Description
Our Delight Box subscription contains 3 impeccable wine picks from venerable wine regions around the world.
Every month, the Coterie 72 wine subscription delivers unique picks that can't be found at the LCBO or corner store to please your palate with surefire hit wines.
Open now to enjoy with friends or hold to always have the perfect hostess gift or bottle on hand.
Details
Includes 3 uniquely different wine selections
Hand-selected from must-try boutique producers from around the world
Includes: Red and white wine selections
Great for enjoying with friends and social gatherings
All shipping included
You'll be billed in advance of the next box each month
Pause or cancel at any time
For additional information on billing and other details, please see How It Works.